A Letter from the Executive Director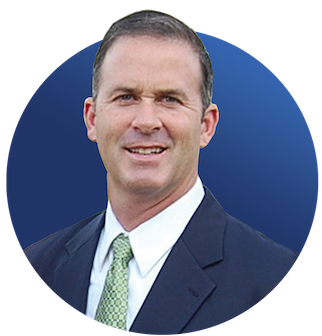 Greetings from Charlottesville! The Holidays are now a distant memory; students have returned to UVA; and there is a buzz of activity on Grounds! It's really a great time of year!
I wanted to take this opportunity to say a sincere "thank-you" for your loyalty and support over the past year. Fiscal year 2018-2019 was another extraordinary year full of inspiration and achievement at the Curry School. We extend our deepest appreciation to you -- our dedicated community of alumni, friends, faculty, staff, students and board members. With your help we remain ranked among the finest schools of education in the country, with many programs positioned in the top ten by US News & World Report.
Your generosity has enabled the Curry School in so many ways. I hope you take the time to read about some of these successes in this year's annual report. Here are just a few highlights:
Nearly 2,200 donors gave more than $600,000 in unrestricted Annual Fund support, marking our fifth consecutive year of growth in Annual Fund contributions. Many of our valued alumni donors continue to give annually for 10, 20, 30 years, and more. Thank you!
Almost $2 million has been given and pledged to support Curry's role in innovative programs such the Supporting Transformative Autism Research (STAR) Program, Youth-NEX, and the Nudge4 Solutions Lab.
Nearly $650,000 in scholarships, fellowships, and awards were distributed to 112 students, and 37 funds were established or expanded.
New planned gifts exceeded $1 million, ensuring that our good work can continue well into the future, thanks to forward-thinking friends of education and human development who have made the Curry School a beneficiary of their estate plans.
President Ryan ran the Boston Marathon this year in support of teachers! We not only raised philanthropic support, but we raised awareness and celebrated 26 exceptional teachers who made a meaningful impact in the lives of many.
The Curry School is funded through tuition, grants, and philanthropy. This annual report summarizes the generosity of those who support the Curry School though philanthropy and is a snapshot of the incredible enthusiasm for the work currently underway. Our vision is to spur transformative change in education and human development through rigorous practice-informed scholarship and professional preparation. We aspire to great things and continue to attract others with those same aspirations.
On behalf of the entire Curry community, I want to thank you once again for your interest in our vision and our work. This fall, the University launched Honor the Future: The Campaign for the Future of the University of Virginia. I hope this report compels you to stay in touch with our progress and continue to support our work as we prepare Curry graduates for positions as educators, leaders, researchers, and global citizens.
Thank you and GO HOOS!
Mike Cashman
EXECUTIVE DIRECTOR, CURRY SCHOOL OF EDUCATION