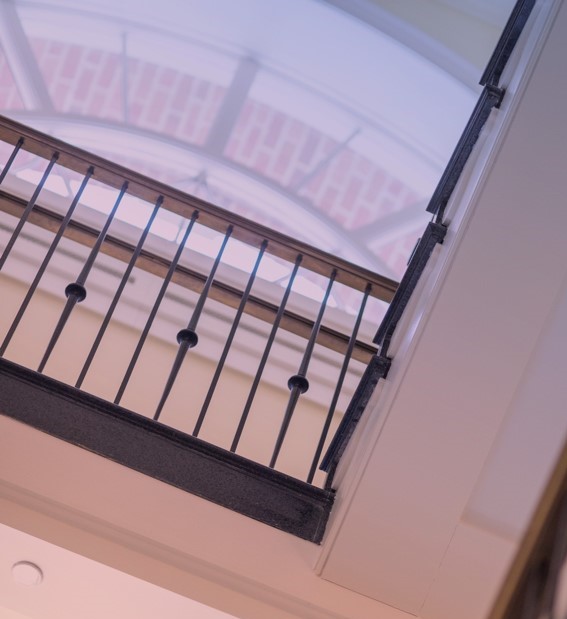 Annual Fund
An engaging and profound experience, Winston Berry's graduate work here at the School of Education and Human Development was marked by nurturing support that prepared her for a fulfilling profession. "Through my superb education at the School, I was able to realize my dream of working in special education and making a positive impact in the lives of children," says Berry, who earned her M.Ed. in special education in 1995.
Her deep sense of gratitude for that experience has inspired her giving to the Annual Fund for the past 25 years. "I support the Annual Fund because I trust the gift will be used to address the immediate needs within the fiscal year," Winston explains. She understands that tuition is always less than the actual cost of educating a student and her gifts help make up the difference.
The unrestricted Annual Fund provides flexible funding for all aspects of the School. Contributions to the Annual Fund give Dean Pianta the flexibility to implement his highest priorities, such as faculty research, student support and a host of innovative projects. Our treasured alumni, like Winston, have always formed an invaluable base of Annual Fund support.
"The School relies on alumni to support its faculty, programs, and students," Winston says. "The instruction and experiences from which I benefited were a result of generous alumni who gave while I was a student. Paying it forward is a good feeling that will hopefully encourage future generations to give."
In fiscal year 2020 more than 1,400 donors collectively gave $585,000 to the Annual Fund. Some of them, like Caroline and Stephen Keck, had no prior connection to UVA when they learned about our transformative work, especially in autism research. They joined the Foundation board of directors in 2017 largely due to the passion and engagement they observed in others associated with the School.
"I work directly with children with autism and felt I could lend my expertise to the board but also gain a better understanding of autism and education as a whole," says Caroline, who is a pediatric occupational therapist in California. The Kecks have supported STAR (UVA's Supporting Transformative Autism Research) but are also committed donors to the Annual Fund.
"The Annual Fund is crucial for helping the Education School operations, but also for attracting top professors and students," Caroline says.
The best way to help the School stay competitive with the top schools of education around the country – as Caroline, Winston, and all our enthusiastic supporters know – is giving to the Annual Fund.
2019-2020 GIVING AT A GLANCE
$559,840

TOTAL CASH GIFTS TO ANNUAL FUND

1,497

TOTAL INDIVIDUAL DONORS TO ANNUAL FUND

$201

AVERAGE UVA ALUMNI GIFT TO ANNUAL FUND

$19,198,300

TOTAL GIFTS TO CURRY FOUNDATION

$101,100

TOTAL REALIZED BEQUESTS

$5,581,001

TOTAL PLANNED GIFTS