A Letter from the Dean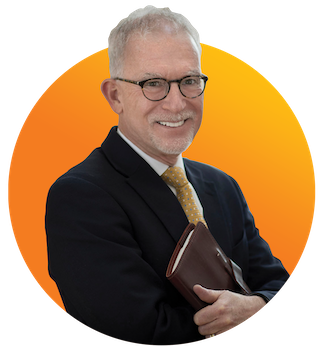 GREETINGS FRIENDS!
The past year for us here at the School of Education and Human Development has been one of great challenges and personal growth as well as rewarding achievement. Rest assured that our vision for thriving communities, schools and families across the country remains firm. As partners and loyal supporters in achieving this vision, you have our sincerest gratitude for your continued engagement through all the ups and downs of the past year.
In the first half of fiscal year 2020, we made exciting advancements that were met with news that we were ranked in the top-ten among public graduate schools of education by U.S. News and World Report. Even more significant now is that our online graduate programs ranked No. 10 in the nation, with four individual online master's degree programs here ranked in the top 20, two of those in the top 10. This recognition reflects the high level of innovation by our faculty and the many ways our online offerings engage students in meaningful learning.
The strong foundation laid by our online initiatives since first launching in 2015 prepared us for the hybrid-virtual course model that was adopted by the entire school in March 2020 when the coronavirus pandemic struck. The School has continued to weather the Covid-19 challenge with success. Students continue to receive excellent preparation for their professions. Faculty continue to advance knowledge and transform their fields. You can read about some exciting major projects in this annual report.
We also took the opportunity this year to move boldly forward in addressing a top priority: strengthening our leadership in the areas of equity and inclusion. We have established an Office for Equity and Inclusion within the school — headed by our colleague Professor Robert Q. Berry as Associate Dean for Diversity, Equity, and Inclusion and staffed with a full-time program manager. This move marks a new phase in the school's evolution, and we are eager for the change we expect to see.
As you may have already heard, we have engaged over the past three years in a thoughtful, deliberative, democratic, and inclusive review of the namesakes associated with our school. In June the UVA Board of Visitors approved renaming Ruffner Hall in honor of Walter Ridley, the first African American to earn a doctoral degree from UVA. We are delighted to celebrate his path-breaking leadership and contributions to education and society.
This decision was followed in September by a resolution to affirm the name of the School as the University of Virginia School of Education and Human Development and drop the name of Curry. Although he was an advocate for free public education, J.L.M. Curry was also a slaveholder and Confederate leader, and he opposed integrated schools.
Part of our school's own educational process involves recognizing our history and using our knowledge to shape a better future. This includes self-reflection and inquiry that embrace the full scope of our work in the world, a process that expands our awareness and clarifies our values. The naming review is one example of our evolution as a school and our commitment to a contemporary reckoning with history. Our arc of self-discovery did not start with the naming review, nor is it where we will stop.
I thank you again for your commitment and loyalty. You have continued to support us even when the future has been uncertain. This Annual Report is a celebration of your generosity and trust.
DR. ROBERT C. PIANTA
DEAN, SCHOOL OF EDUCATION AND HUMAN DEVELOPMENT