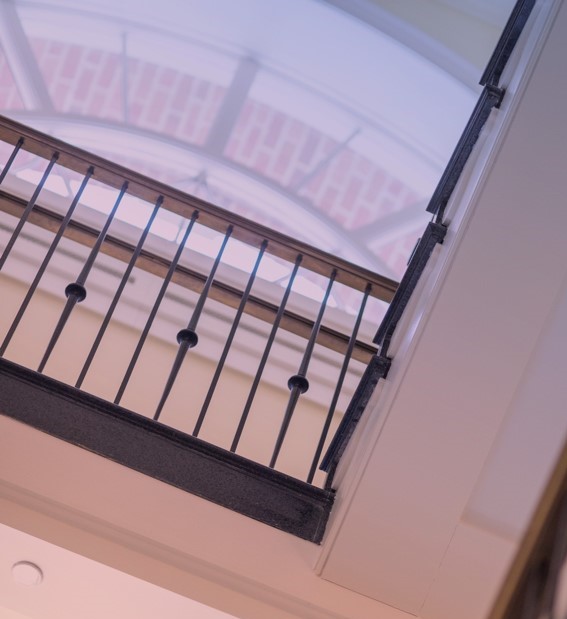 Annual Fund
Giving for the Next Generation of Educators, A Dedicated Teacher Trusts the Power of the Annual Fund
"From my vantage point, excellent teachers are the consummate ingredient to success in education," said Lynn Waidelich, a 1999 graduate of the School of Education and Human Development with a Master of Teaching degree in secondary social studies education. "If I can help others develop this expertise, why wouldn't I do so?"
One way Lynn helps is by giving back to the school where she received groundbreaking professional preparation that has shaped her twenty-three-year career in education. Several years ago, Lynn began making monthly gifts through a simple online setting. She has always directed her donations to our Annual Fund, which provides unrestricted support that can be directed to the areas of most need.
Lynn said she came to UVA in the mid-90s as "a young, naïve, do-gooder" who wanted to teach underserved students. "What I took away from the Education School was a complex understanding of what education can be at its best," she added. "In my program, I was introduced to innovative, dynamic, and technologically advanced classrooms. This vision is dramatically different from what I have since found in a number of schools, and I have spent my career trying to bring it to life for students who deserve it dearly."
Being married to a Naval officer, which required frequent moves, she describes her career path as "anything but straight." Now, though, she is happily ensconced as the assistant principal at Cristo Rey Richmond, a Catholic learning community providing a college preparatory curriculum.
"I love so many things about this school," she said. "I have been there since we started the school nearly three years ago, which means I have relied heavily on my skills of flexibility, creativity, and problem-solving." The mission-driven focus of the school has given her a renewed sense of meaning and purpose, and she is especially happy to reunite her spiritual life with her professional life.
Because she remains so passionate about education, she prioritizes UVA EHD as a beneficiary of her philanthropy. "Giving back to the Education School allows those who will come after us to be well-prepared, thoughtful educators, and I see nothing as reassuring as that," she said.
Her choice of the Annual Fund is deliberate, considering the school has so many compelling programs she could give directly to. "Each time I reset my donation, I scroll through the list of options, and I think about which ones I could give to," she said. "For me, the deciding factor has been my trust in the organization. As an outsider, my understanding of where funds are needed the most is extraordinarily limited. I trust the School of Education to direct my funds where they need them, and that is why I give to the Annual Fund."
Unrestricted Annual Fund contributions both enhance the educational experience for our students and increase the impact of our research and clinical practices in the local community and the nation.
Learn how you can support the Annual Fund.
2020 - 2021 GIVING AT A GLANCE
$487,129

TOTAL CASH GIFTS TO ANNUAL FUND

1,350

TOTAL INDIVIDUAL DONORS TO ANNUAL FUND

$285

AVERAGE UVA ALUMNI GIFT TO ANNUAL FUND

$6,369,658

TOTAL GIFTS TO EHD FOUNDATION

$107,407

TOTAL REALIZED BEQUESTS

$1,046,667

TOTAL PLANNED GIFTS