Arnette Bicentennial Scholarship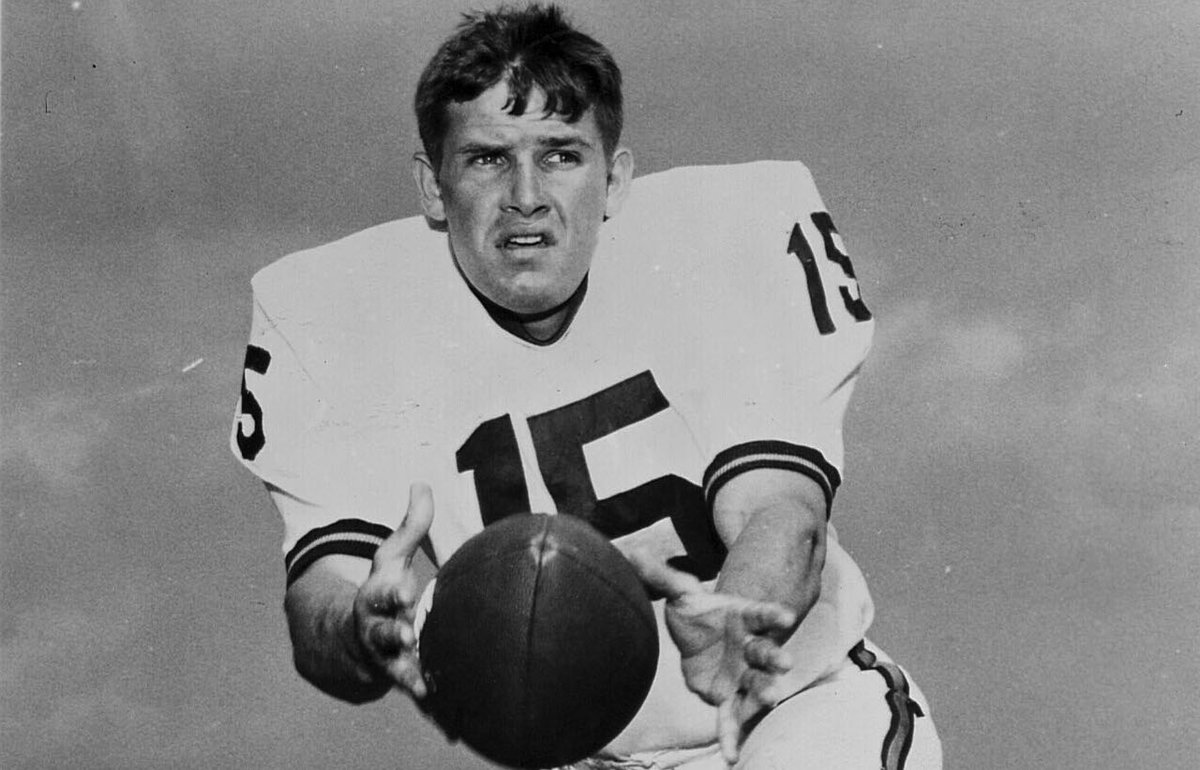 Honoring a Memory, Supporting Local Students
Arnette Scholarship Is Magnified by Bicentennial Fund Match
We wanted to find something lasting, that will outlast us, that our kids and their kids can look back on.
Gene Arnette's name first came to the attention of Charlottesville and Albemarle County residents when he led Lane High School to the 1963 State Football Championship. Five years later, while a student in the School of Education and Human Development, he distinguished himself as a UVA legend, quarterbacking the Cavaliers to their first winning season in 16 years.
After a stint in the Navy, Arnette returned to his hometown and became a successful businessman. He was known for his good-humored storytelling, his leadership, his loyal friendship, and his generosity in giving back to the community he treasured. Now his name will live on forever through a new scholarship designed to benefit students of need from central Virginia who enroll in the School of Education and Human Development.
Ever since Arnette's sudden passing in 2017, his daughter Cali and her husband Rick Hendricks have been considering the best way to honor his memory.
"My father was an outstanding student leader and athlete who loved the Charlottesville/Albemarle area and his time at the University of Virginia," said Cali, who holds a Master of Teaching degree from UVA EHD (2001). "His time at UVA and in the School of Education, provided him with a wonderful education and the foundation for his professional career. He was so proud of that and also proud of my education there."
"We wanted to find something lasting, that will outlast us, that our kids and their kids can look back on," added Rick, a businessman who owns and operates restaurants in Charlottesville.
After completing his undergraduate program, Arnette went on to earn a Master of Education here in 1969. While he never worked in a classroom, he stayed close to his UVA EHD professors for many years, because they were like a family to him. "Gene had a hard life growing up," explained Rick. "UVA and [EHD] taught him how to be successful."As a result, Gene was almost evangelical in his enthusiasm for the school, often working behind the scenes to reconnect the Ed School with other former athletes among its alumni rolls.
The Hendricks' endowment pledge to the Gene Arnette Scholarship qualifies it for a 50% match through UVA's Bicentennial Scholarship program, which makes the scholarship even more beneficial to recipients. The matching fund was established in celebration of the University's 200th anniversary of its founding and magnifies the Hendricks' generosity.
Not only does this scholarship honor a beloved local figure, but it honors both the school and the community that he loved as well. He frequently donated money and time to young athletes and schools in the area, Cali said. This scholarship continues his legacy and supports a local student to attend one of the best schools in the country. She hopes to enable more students to have an academic experience similar to her father's and to feel they are being supported by someone who embraced this region wholeheartedly.
"He was extremely proud of his accomplishments while attending UVA and would often recall memories of his time on the football field and with his dear friends in the Zeta Psi fraternity, the Eli Bananas and the IMP Society," Cali said. "Mostly, he loved the University and Charlottesville. This scholarship is a way for us to honor him and the places that he loved."
You can further amplify the benefit available to worthy students by adding your donation to the Gene Arnette Scholarship. It will also earn a 50% match from the Bicentennial Fund.