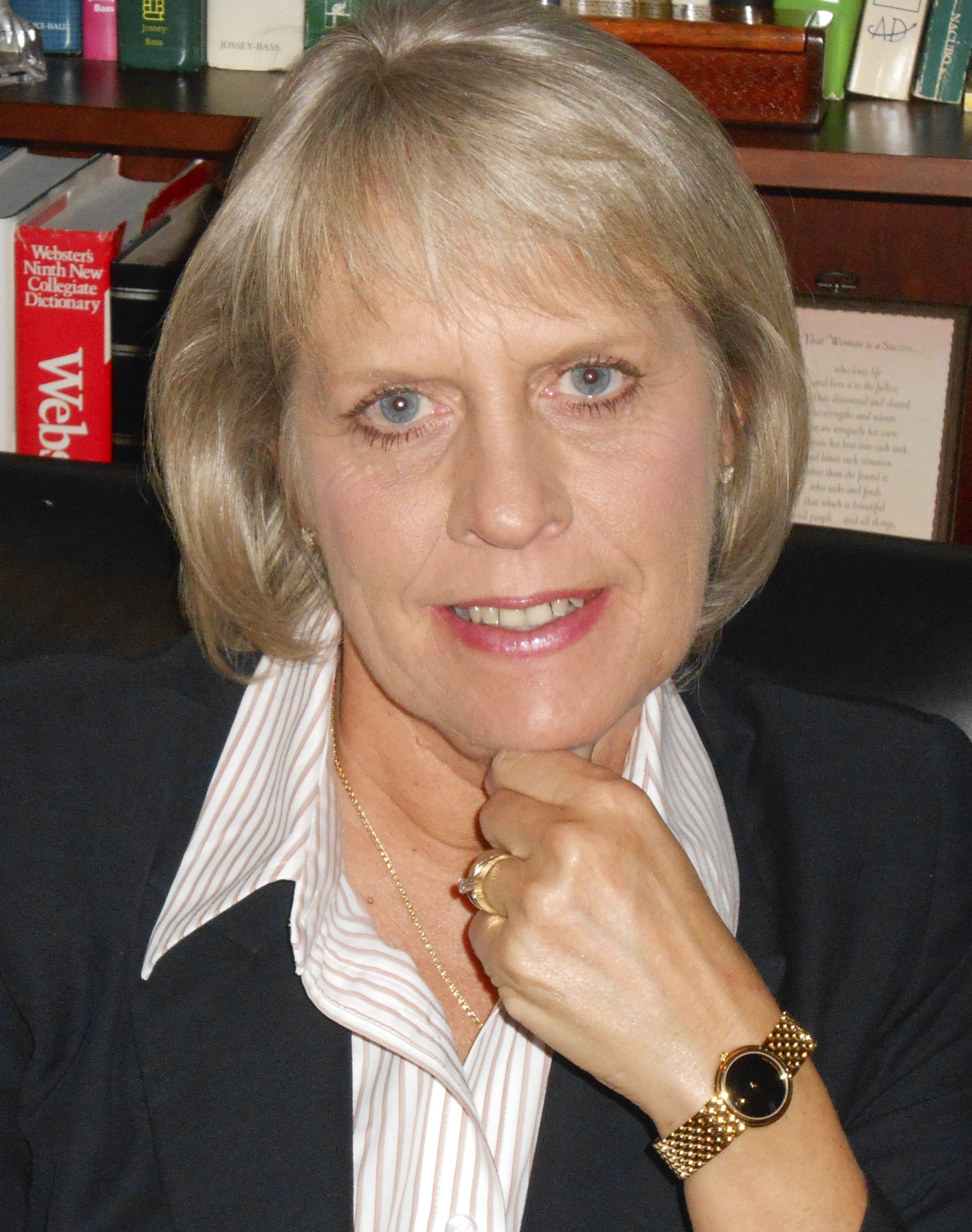 Planned Giving
A Planned Gift for the Greater Good … and More
An Astute Alumna Boosts Our Higher Education Program
VICKY TRIPONEY
Preparing service-oriented professionals and principle-centered leaders who are committed to the greater good is a high priority for Vicky L. Triponey.
As a higher education consultant who earned her Ph.D here in 1989, she works toward this goal every day. Now, in collaboration with our Office of Admissions and Student Services and the EHD Foundation, she has established a fund that promotes her priorities here. Dubbed The Greater Good Fund, its resources will fund student initiatives aimed at creating more cohesive, inclusive, and equitable communities and interconnectedness with others.
Vicky has pledged a current gift to kickstart the fund for now, and a planned gift will create an endowment in the future to produce a perpetual flow of income. This planned gift comes in the form of an insurance policy, which is an ideal asset to fund a charitable gift larger than anything a donor might be able to fund during their lifetime.
Looking back fondly on her doctoral experience through what was then called The Center for the Study of Higher Education at UVA, Vicky said, "It helped me to grow in priceless ways – as a professional and as a person." The remarkable educators she encountered both inside and outside of the classroom here enabled her to become a successful midlevel student affairs professional. This work, she said, then propelled her into a community of practitioners and scholars engaged in improving the study and practice of higher education administration.
Her career journey has included executive leadership positions as the senior student affairs officer at four public universities (Wichita State University, University of Connecticut, the Pennsylvania State University and The College of New Jersey). Yet, when she considered what she believes is "an inherent obligation to figure out how we are going to give back and make a positive difference in the world," she turned to UVA. The primary reason is that she admires its explicit commitment to being great while doing good. "I think EHD is uniquely positioned to lead the way in preparing higher education administrators as well as educators at all levels," she said.
Since engaging with the school last year in talks to establish The Greater Good Fund, Vicky has discovered another opportunity to help. "I reconnected with some of the mentors and role models who shaped my doctoral experience more than 30 years ago, and it was absolutely amazing to see how we still shared such connectedness as friends and colleagues," she said.
She and a group of Higher Education alumni have started making charitable contributions to a new Founder's Fund. It honors the faculty members who started and shaped the Center for the Study of Higher Education and those who have followed in their footsteps through our Higher Education program. These alumni hope to offer financial resources as well as time and talents to bring together Higher Education students, faculty, alumni, internship supervisors, senior leaders across Grounds and other scholars to ensure current students flourish as leaders in their field. Gifts and pledges to the Higher Education Program Founders Fund already exceed $11,000.
Learn how you can support the Greater Good Fund and Founders Fund with your tax-deductible gifts.
The Cornerstone Society recognizes those who are honoring the University's future through planned gifts, including bequests, beneficiary designations, and charitable gift annuities. Simply notify us to be added to this company of forward-thinking supporters.
I think EHD is uniquely positioned to lead the way in preparing higher education administrators as well as educators at all levels.

Vicky Triponey
THANK YOU
We appreciate the commitment of Vicky and the many others who are so dedicated to ensuring that the School of Education and Human Development's legacy lives on for generations to come.