Annual Fund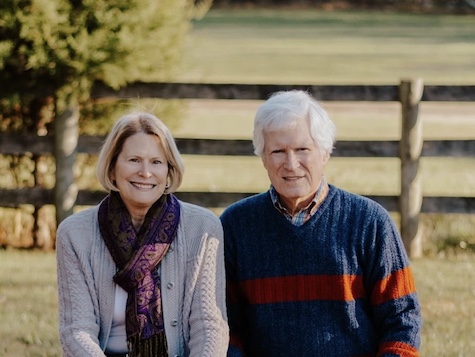 Eileen Burgwynn and Jamie McLemore attended the School of Education in different decades, but their similar experiences have inspired their philanthropy.
Eileen attended UVA as part of its first co-ed class of 1974. As an English Education major, she experienced the best of College and the School of Education. She studied Shakespeare with Dean Irby Cauthen, and How to Teach Literature to Adolescents with Professor Irvin Ehrenpreis. Her experiences shaped the educator she would become. With a spirit of gratitude for the dedicated work of her professors and her love of the University she supports the SEHD Annual Fund.
She was also inspired by Dan Meyers, whose leadership gift to the School led to the building of Bavaro Hall, which he chose to name in honor of an inspirational teacher and mentor, rather than for himself. When Eileen heard of the Honor the Future Campaign she wanted to honor the future by recognizing those whose work has created the foundation for future educators. She began writing brief notes about inspiring professors who touched her life and influenced her career, and she submitted them with along with donations to the annual fund. She has also honored former colleagues who are EHD alumni. It gives Eileen great pleasure to recognize these outstanding educators while giving back to the University.
I met George Burgwyn, a history major and we married in December 1973. The only class we ever took together was Film—and we became movie buffs. We still enjoy art house movies and try to see as many Oscar nominated films as we can—a challenge since Fauquier County does not have a movie theatre. George and I have two sons, Nat (UVA Class of 2001) and Drew (JMU Class of 2006), two daughters-in-law, and four grandchildren.
I taught English for two years at Culpeper Junior High and then we moved to Warrenton. I taught English at Marshall Junior High School, Fauquier High School, and Liberty High School. During that time, I taught every grade 7-12, from struggling students to AP English. In 1994, I earned a Masters in Curriculum and Instruction from George Mason University. In 2002, I became the English and Reading Supervisor for Fauquier County. I began working on courses to get an endorsement in Administration and Supervision by taking courses at the NOVA center in Fairfax. My statistics professor, Dr. Donald Ball, encouraged me and a colleague to enroll in the doctoral program. Another colleague joined us, and we three formed our own informal cohort. I received my doctorate from the Curry School in May 2013, making me a Double 'Hoo. After 41 years of teaching and administration, I retired in June 2015.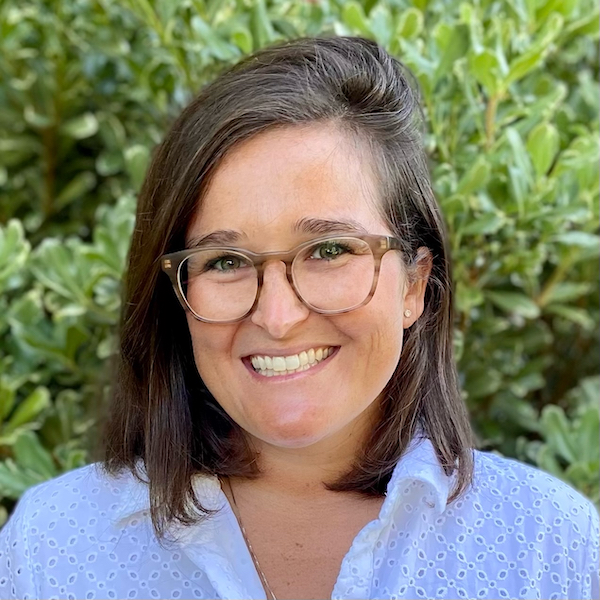 Jamie McLemore is a teacher and educator in Central, Virginia, a triple hoo, and a supporter of the SEHD Annual Fund. Jamie took her first course at SEHD in the Spring of 2010, and she has been supporting the School with gifts to the annual fund for almost as long. Studying at SEHD helped Jamie connect with the local community in Charlottesville, and having completed her Capstone degree in the summer of 2022, she helps students learning to teach in the TeachSIM lab as an instructional coach. In the lab she can provide feedback to pre-service teachers practicing specific skills in a low-stakes environment prior to implementing the same skills in their student teaching placements.
Jamie supports the Annual Fund as a way to say thank you to the School of the opportunities, learning, and mentors. "By donating to the School and the Annual Fund, I know that my funds support current and future students through various channels. Although I am not the largest donor, I recognize the value in consistent donations. I am thrilled to donate and support a school each year that sets a strong foundation for future educators, leads the field with influential researchers, supports the local schools and community, and enriches the thinking of University students."
"The School of EHD has impacted my life and career in more ways than I can imagine. During my BA/MT, I was provided with learning opportunities that set the foundation for my career as an educator. WIth each education course I have taken, I have learned more and become a better educator. It is impossible to fathom what my career would look like without the School of Education. Particularly, it is hard to think what my career and life would look like without thinking of the influential professors that I have had along the way. My very first class in the education school was with Ellie Wilson, who was also present at both my Capstone Proposal and Capstone Defense. My advisors and committee members for my capstone research provided me with feedback that not only shaped the outcome of my project but also heavily influenced me as an individual. The feedback I received and learning I experienced with each of them have impacted my thoughts each and everyday in and out of the classroom."
To make a gift to support the SEHD Annual Fund, please click here.
$573,321

TOTAL CASH GIFTS TO ANNUAL FUND

1,248

TOTAL INDIVIDUAL DONORS TO ANNUAL FUND

$328,127

UVA ALUMNI GIFTS TO ANNUAL FUND

$7,315,449

TOTAL GIFTS TO SEHD FOUNDATION

$749,618

TOTAL REALIZED BEQUESTS

$409,510

TOTAL PLANNED GIFTS

$2,465

AVERAGE UVA ALUMNI GIFTS TO SEHD

$39,072,241

FOUNDATION TOTAL NET ASSETS