Remaking Middle School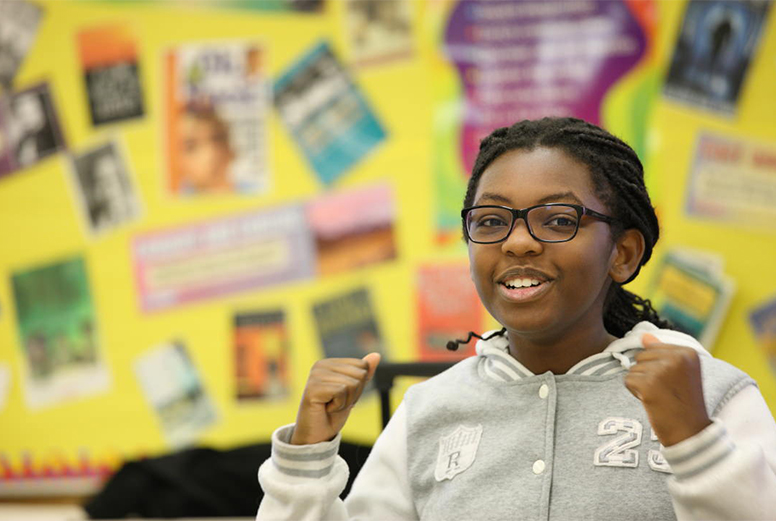 A dizzying pace of cognitive, social, physical, emotional, and neurological changes face every middle schooler, presenting complex challenges but also opening up exciting new worlds. Researchers at the School imagine a middle school experience that recognizes the positive potential for adolescents and supports their strengths – autonomy, creative thinking, innovation, and activism, to name a few.
Remaking Middle School is a nationwide initiative aimed at transforming the school experience for young adolescents. Goals encompass both youth and adults – educators and families who are responsible for youth learning and development. Youth-Nex: The University of Virginia Center to Promote Effective Youth Development is partnering with the Association for Middle Level Education to lead the project.
Design Teams comprising researchers, practitioners, and policy experts have been at work over the past year. These innovative thinkers and doers were brought together at the Remaking Middle School Summit in February 2019. They have been generating ideas, resources, and tools to ensure all young people experience middle grades aligned with their developmental needs. The summit surfaced three major priority areas that ignited their efforts:
School culture and climate.
Teacher learning and professional development.
Translating research to practice – and practice to research.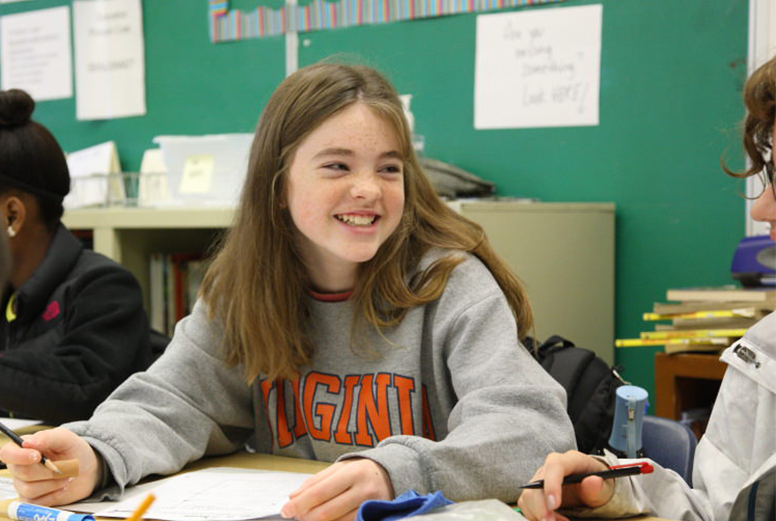 "The design teams are considering how we can create and build the learning space in our middle schools that supports young people's growing sense of independence and emerging interest in building long-standing relationships," said Nancy Deutsch, Youth-Nex director. "They are generating actionable ideas about how truly to address the changes unfolding in adolescents' brains and bodies. Can we transform middle grades programs, practices, and policies so that all young adolescents thrive?"
This work has been generously supported by Altria over the past decade. The company has been the primary sponsor of Youth-Nex from its inception and last year announced a $1 million gift in honor of the center's 10th anniversary. Altria also co-sponsored with the New York Life Foundation the launch of the Remaking Middle School initiative at the 2019 summit in Washington, D.C.
Alongside the work of the Design Teams, Remaking Middle School is launching a Design Lab to support school teams in their work to create developmentally responsive learning opportunities and environments. "Through our partnership with the Association of Middle Level Educators and a grant from the Lefkofsky Foundation, Remaking Middle School had been set to work with a set of Chicago Public Schools this summer," Deutsch said. As schools shift their plans in response to the COVID-19 crisis, Remaking Middle School will provide virtual support to some Chicago schools this fall. They are also partnering with the UVA Equity Center on work with local middle schools.

$2.8 million has been raised in philanthropic gifts to help Youth-Nex in its efforts to remake middle school.

Reimagining middle school requires a collective effort—from those in the school building to those in the state legislature. Sign up for Remaking Middle School updates to learn how you can help transform education for adolescents across the country.
NEW MAJORS
In the fall of 2020, the School of Education began enrolling undergraduate students seeking Bachelor of Science in Education degrees in Special Education, Elementary Education and Early Childhood Education.
"Removing a master's-level requirement for a portion of our teacher candidates will immediately remove the burden of funding an additional year of study. By allowing students to major in Teacher Education, we can get them into classrooms one year sooner while maintaining the high-quality preparation we offer through our master's-level program," said Jillian McGraw, director of the School's Teacher Education program.